Isobox
Is a sandwich panel used for walls of industrial facilities, modules and internal partitions. Suitable for refrigeration chambers.
• Double skin metal faced panel with micro-ribbed finishing
• Polyurethane insulation
• Joint with visible fixing
• It can be installed vertically or horizontally
• Panel thickness: 1"1/4, 1"5/8, 2", 2"1/2, 3", 4", 5".
• Available colors: Red brick, Blue gentiana, Gray white, Green pine, White pure, Gray silver.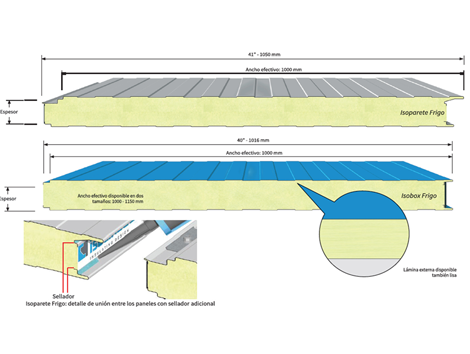 Ponte en contacto con un asesor