La Quinta Hotel
Success Stories
Cancun hosts more than 5 million tourists a year, and it's turquoise waters are one of the most attractive destinations worldwide. The hospitality industry standards are constantly getting higher, and to actually grow in such a competitive market there should be a precise administration of both supply costs and electric efficiency.

This was the exact overview for Hotel La Quinta when they decided to contact Froztec and to quote an Alfa Laval heat exchanger. But we went further: we identified and fixed the hotel's refrigeration system supply problem.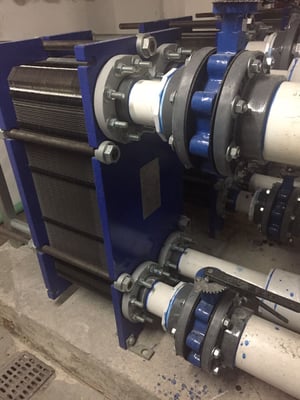 Quoting a heat exchanger
Hotel La Quinta's inicial requirement was to replace an M15 heat exchanger with titanium plates, so it would be able to work with well water, since the hotel's Air Conditioning system was water-cooled.
However, after analyzing the case, Froztec came to the conclusion that the origin of the problem was not in their current heat exchanger, but in using well water to feed their refrigeration system. This being because the same water was used by many hotels in the area, so the water was reused increasing its temperature, and making it harder to cool it down each time.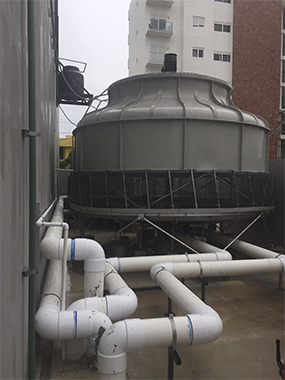 Start designing your project!
Cooling towers: fed by water
To fix the problem, we proposed to install two Amcot cooling towers that could make the water circulate through a pipe and then spill it, making the water temperature drop. This system is very attractive and efficient for hotels and big buildings, since the water is pumped without the need to fill the tank, reducing the need for consumption.


M-10 heat exchangers: a supporting feature
After accepting the cooling tower proposal, Hotel La Quinta required three heat exchangers to compliment their refrigeration system. So they are now prepared to grow their business by incorporating a second building. Today, the Air Conditioning system works perfectly, cooling the water to reach 29 degrees celsius.
Growth perspective
Without the need to invest in a new refrigeration system for their air conditioning, Hotel La Quinta's second room building is projected for summer 2018.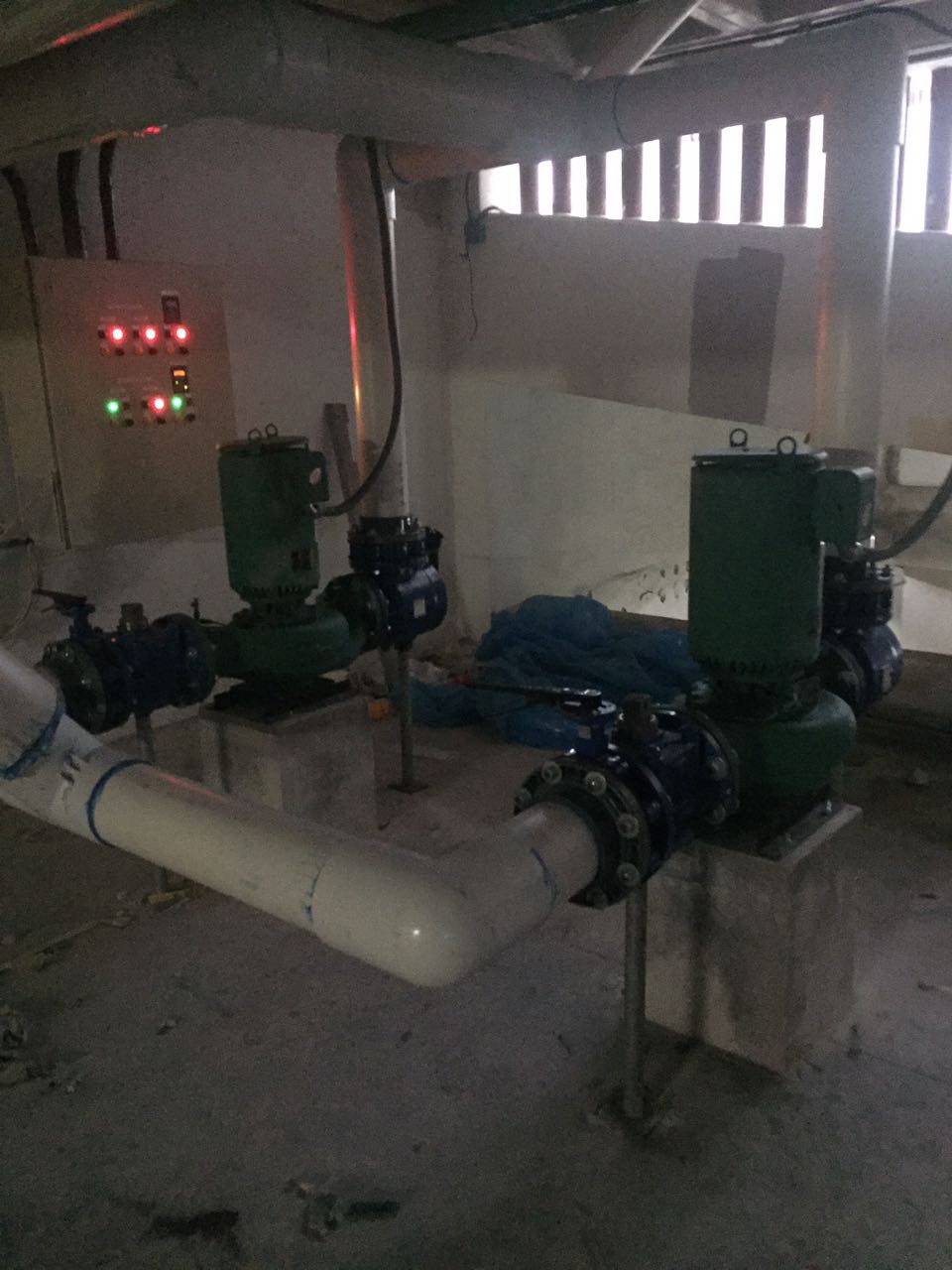 Do you have a refrigeration and heat exchange project? Contact us.